STEM S.T.E.P.S.
A Collaborative Approach to Enhancing the College Eligibility Rates of African American students in Alameda County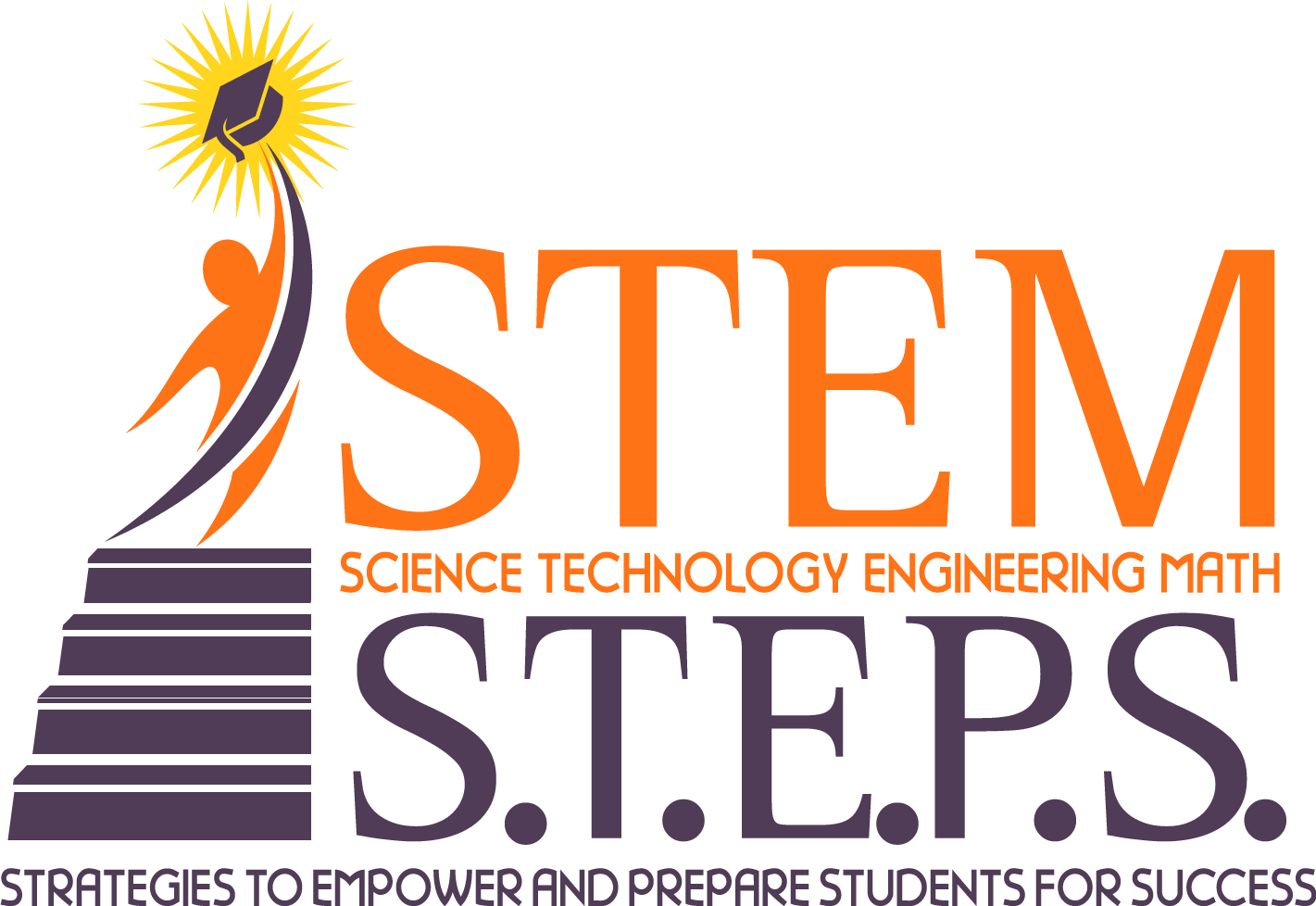 More African Americans are graduating from high school and are going to college. However, African Americans still have the lowest rates of high school graduation and A-G course completion than any other ethnic group in California

(Campaign for College Opportunity, December 2013)

Among those who graduate, only 15% of African American students have completed the courses required for admission to California's four-year colleges and universities

(State of Blacks in Higher Education in California, Campaign for College Opportunity, December 2013)

Only 30% of Alameda County African American graduates meet A-G course requirements, compared to 39% for Latino, 58% for Caucasian, and 73% for Asian graduates

(California Department of Education, 2013)
STEM Strategies to Empower and Prepare Students for Success (STEM S.T.E.P.S. for Success) is a collaborative approach to enhancing college eligibility rates of African American students through STEM education and support for students, educators, and families in Alameda County.
The project is convened by the African American Regional Educational Alliances and includes an Advisory Council made up of local public school districts, institutions of higher education, government officials, community organizations, and businesses.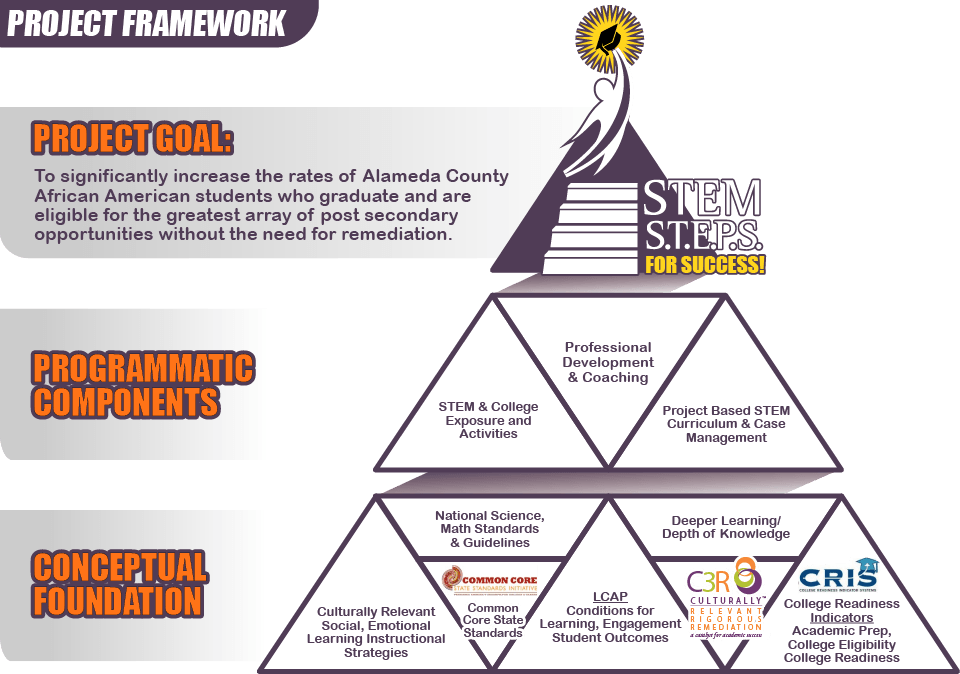 Target Population
The STEM S.T.E.P.S. for Success project serves:
5-6th and 8th-9th grade African American students enrolled in Alameda County public schools and their families

Districts and public school educators in Alameda County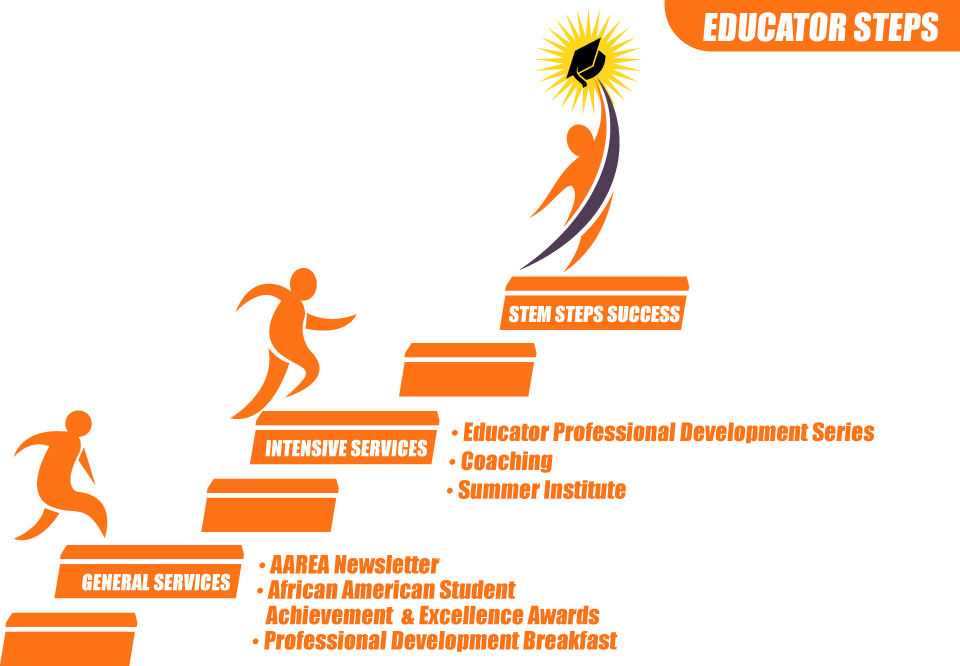 STEM STEPS Fellows Program is an intensive professional development program designed to assist educators with aligning curricular and teaching approaches geared to enhance African American success. The program assists educators with the culturally responsive integration of mathematics and science with applications in engineering and technology while meeting the guidelines of the Common Core State Standards (CCSS) and Next Generation Science Standards (NGSS). Specifically, this program will:
Impact educator's pedagogical content knowledge and culturally relevant instructional strategies
Provide educators with culturally relevant tools and strategies for encouraging students to pursue STEM courses of study or careers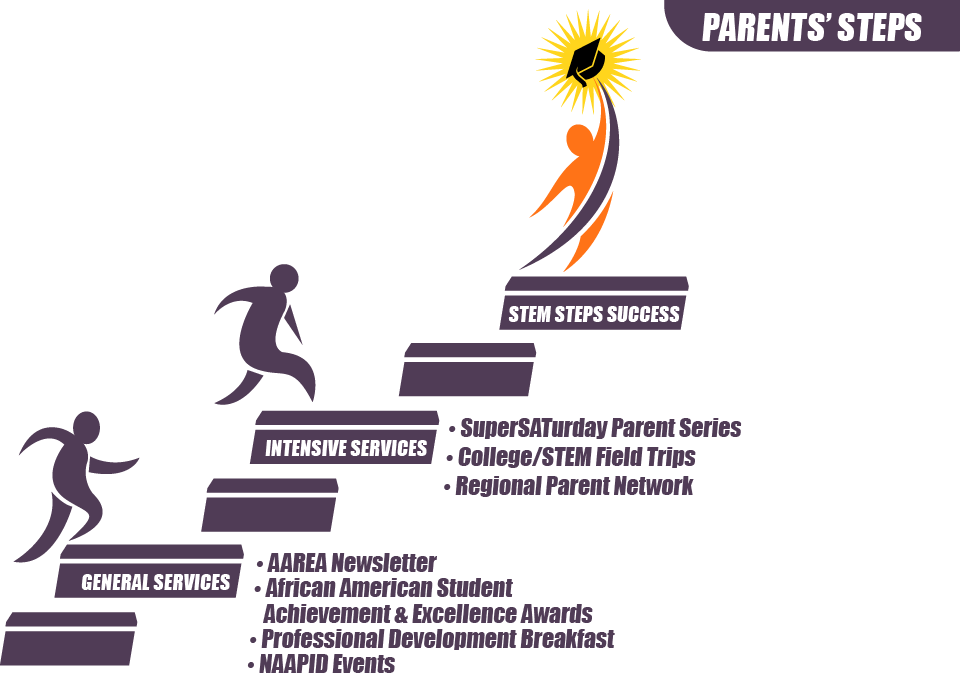 The Regional Parent Network (RPN) was designed to eradicate the African American achievement gap by increasing the meaningful engagement of African American families in their children's education. RPN conducts culturally relevant outreach efforts and provides seminars that supports parents with the skills, tools and resources necessary to advocate for their child as well as to be a partner with their child's school, district, and local educational entities.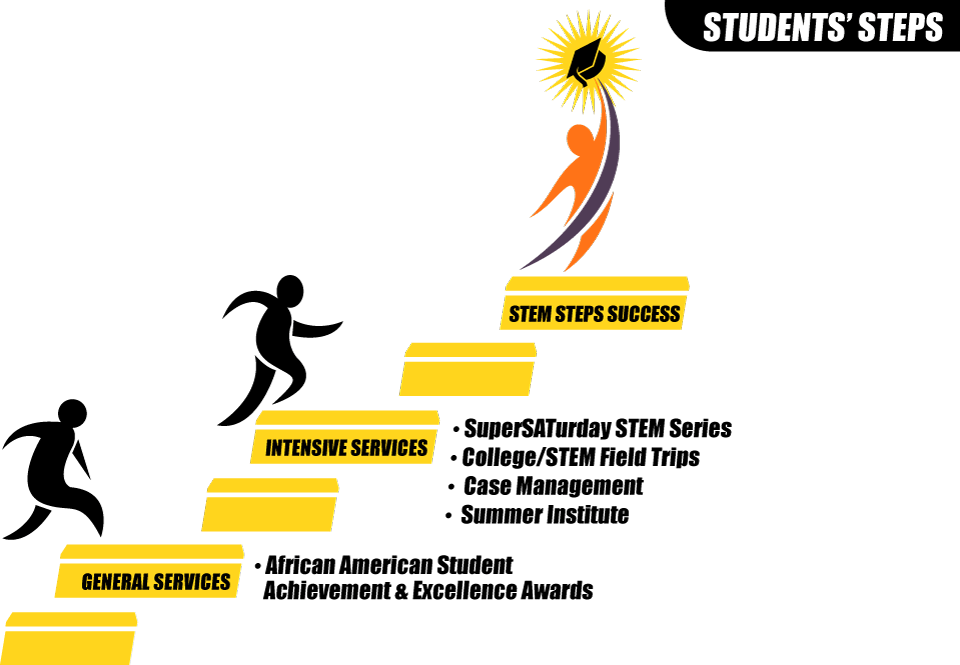 STEM STEPS for Success Scholars Program is designed to provide African American students with practical applications of math and science content in a culturally relevant, real world context.
Specifically, this program offers intensive STEM and college awareness experiences to participating students through project based curriculum units and exploration activities.
Upon completion of the academic year program, students are honored and celebrated at the annual African American Student Achievement and Excellence Awards sponsored by AAREA.
Leadership
Executive Director
Monique August
Board of Directors
Bobbie Brooks
Co-Founder
Barb DeBarger
Member
Mary Fisher
Member
Michele Molitor
Member
Dr. Nina Moore
Member
Rev. Dr. Rick Perry
Member
Robyn Fisher
President & Co-Founder
LaShon Smith
Member
Rev. Tommy Smith
Member
Dr. Evelyn Wesley
Member
Advisory Council Members & Project Partners
Alameda County Board Supervisor Keith Carson
Alliance for Regional Collaboration to Heighten Educational Success
Alameda Unified School District
Assemblymember Joan Buchanan
Assemblymember Rob Bonta
Bay Area Science Project
Biotech Partners
California State University, East Bay
Castro Valley Unified School District
Chabot College
Choose College Educational Foundation, Inc.
Congressman Eric Swalwell
Councilmember Lynette Gibson McElhaney
Hayward Unified School District
Holy Names University
Livermore Valley Joint Unified School District
Mills College
New Haven Unified School District
Oakland Unified School District
Peralta Community Foundation
Pleasanton Unified School District
R.T. Fisher Educational Enterprises, Inc.
San Lorenzo Unified School District
Senator Ellen Corbett
University of California Office of the President